Tracking/ Producing
A great record starts with a great plan.
Taking the time to craft a unifying vision, goal, or message for your a cappella album is one of the best investments you can make in this process in terms of of time and thought. Already got a vision? Great. Let's run with it! If not, we're committed to helping you build one, so your album isn't just a bunch of songs, but a sonic experience to take your listeners on a beautiful vocal journey. 
Once we've got a plan, it's time to start laying down tracks. Sadly, many people think that the entirety of the recording process is simply pressing a button and hoping the singers hit the right notes. Not so. Good producers know that recording, especially vocal recording, is an  interactive process with the singers. We could program a robot to hit the "record" button for us, but then we'd end up with robotic, bored sounding vocals. And no one wants that. (Unless you're T-Pain, which we assume you're not.) We leave our robots at home doing our chores, so that our producers can spend time working with you, challenging your vocalists to reach their highest performance potential. Whether it's a high-energy, get-up-and-dance anthem or a calm, introspective ballad, we'll help channel the energy of your pieces so that, in the end, your audience will truly experience the message and emotion you want to convey. Music is an art. Why not treat it like one?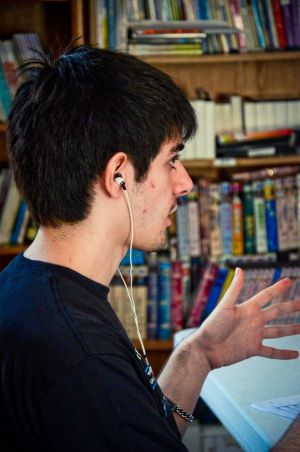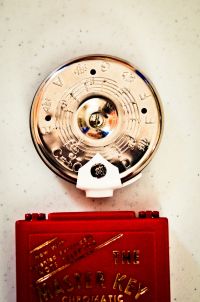 Editing/ Mixing
After we have all that fabulous vocal magic recorded, we'll probably all be a little tired. After a nap, and maybe a juice box, we'll start right in on editing. This is the production step where we clean up your tracks-- getting rid of that sneeze before the perfect solo performance, or helping out your sopranos who were just a little under pitch on that high note. Sonic housekeeping, if you will.
Once everything is lined up and in-tune, the fun of mixing begins. Here, the producer uses creative tools and effects to bring out the "awesome" factor in your music. While mixing involves a lot of decision-making on the producer's part, we still want to ensure your artistic goals are met. We'll keep you in the loop as we make progress, sending you drafts of mixes and getting your feedback to make sure you like where we're going. Whether it's a traditional vocal sound, a modern produced sound, or somewhere in between, we'll make sure your music sounds spectacular. For some of our previous work, check out our Listen page.
Mastering
Once your album is mixed, it's time for mastering, the final step in audio production. Think of it as the icing atop your delicious a cappella cupcake. Mastering makes sure your music sounds as awesome as possible on all types of speakers, headphones, and stereos. We're proud to partner with Dave Sperandio from Vocal Mastering, one of the best in the business. Curious about what goes into mastering an album? Check out the Vocal Mastering website to learn more!